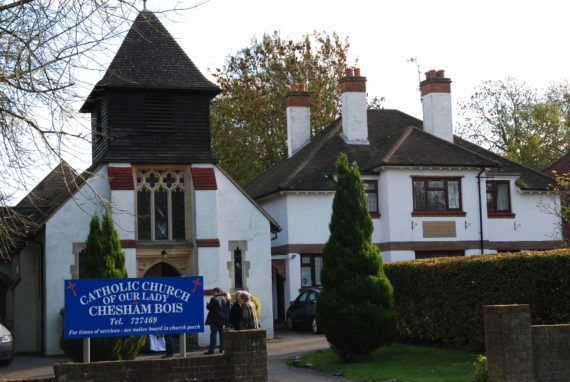 Family Catechism Days:
Sep 2019 to June 2020
Venue
Our Lady of Perpetual Succour Church
30 Amersham Road
Chesham Bois
HP6 5PE
Dates (last Saturday of the month)–All welcome
28 Sep, 26 Oct, 30 Nov 2019
25 Jan, 29 Feb, 28 Mar, 25 Apr, 30 May, 27 Jun 2020
Activities
2.15pm
Altar Serving Practice
3pm
Post-Confirmation Catechism
3.20pm
Post-First Holy Communion Catechism
3.40pm
Pre-First Holy Communion Catechism
4 – 4.30pm
Holy Rosary & Benediction
Families are invited to stay for as much of the above programme as they wish.

Tea & coffee will be available in an adjacent room.

 ———
—————————
7pm
Talk for Adults at the home of a local family–contact us for their address)
Sacramental Preparation
Please inform one of the FSSP priests if you or your child(ren) would like to begin preparation for the Sacraments of First Holy Communion or Confirmation. Similarly for those interested in being received into the Catholic Church or making preparation for Holy Matrimony.