November 24, 2023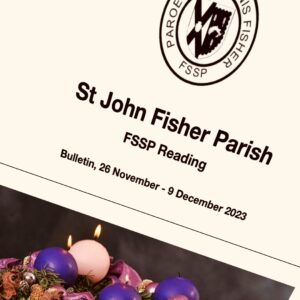 Here is the latest edition of the Reading bulletin. Some highlights:
Adoration until Midnight to prepare for Advent, Friday 1 December
Feast of the Immaculate Conception – Sung Mass, Friday 8 December 7pm.
Rorate Mass at 7am on Saturday 9 December, followed by Advent Recollection
Prayer for priests before the Blessed Sacrament, every first Thursday of the month.