December 23, 2022
Midnight Mass at… midnight!
Watch our liturgies on http://www.livemass.net/ (scroll down the Warrington LiveMass.net page to check detailed broadcast schedule.)
WELCOME TO OUR VISITORS THIS CHRISTMAS!
Frs de Malleray, Verrier, Stewart and Quirke, with Fr Jolly, wish you a blessed feast of the Nativity of the Lord and assure you of their prayer at the altar. They thank you for your dedication and support to the liturgical, devotional and material life at St Mary's Shrine.
Sat
24
Vigil of the Nativity of Our Lord 
Adoration 10am-12noon;
Confessions 10:05am-11:45am
I
12:10pm
Michael Leung & Family
Confessions 10:10am-11:45am;
Vespers 6pm;
Christmas Carols 11:30pm,
with Confessions until 11:55pm
Sun
25
The Nativity of Our Lord Jesus Christ
I
00:00am
The Priory Court Project
5pm Sung Vespers and Benediction of the Blessed Sacrament.
9:00am
Confraternity St. Peter Members
 NO 6:00pm Mass this Sunday.
11:00am
All St. Mary's Faithful
Mon
26
St. Stephen, Protomartyr
II
12:10pm
Patrick Keenan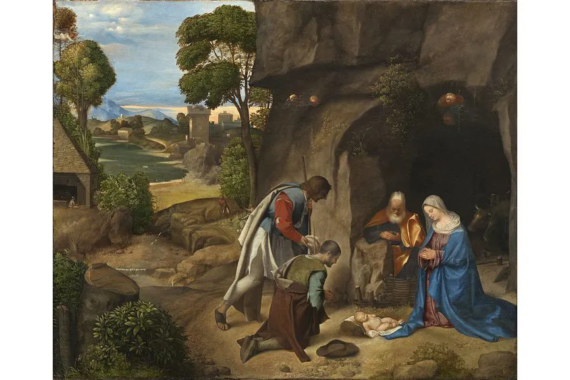 CONFESSIONS: 24 Dec: 11:40am-12:05pm; 11:00pm-11:50pm; 25 Dec: 10:30am-10.55am
Kindly consider:
☞Attending Holy Mass at Christmas is a grave obligation for every able Catholic.
☞To receive Holy Communion: one must be a Catholic, in the state of grace, one-hour fasting at least. In the traditional liturgy, Holy Communion is received kneeling (unless unable to) and always on the tongue. Thank you in advance.
☞FSSP clergy do not retain Christmas and Easter collections for personal use. All Christmas collections will be used for the day-to-day running of St Mary's Shrine (which includes the food, lodgings, pension allowance and salary of your priests). Should you wish to donate money to the clergy, kindly specify it on your envelope.
☞ What else to give our clergy? Thank you for your gifts in kind. If in bottles: red or white wines are best because they can be shared at meals on Sundays and feasts. Thank you!
☞ Most clergy will be on vacation from 25th Dec after Vespers. Kindly postpone all non-essential requests until Sunday 1st Jan. Daily Mass and confessions continue as normal.