October 9, 2020

Summer 2020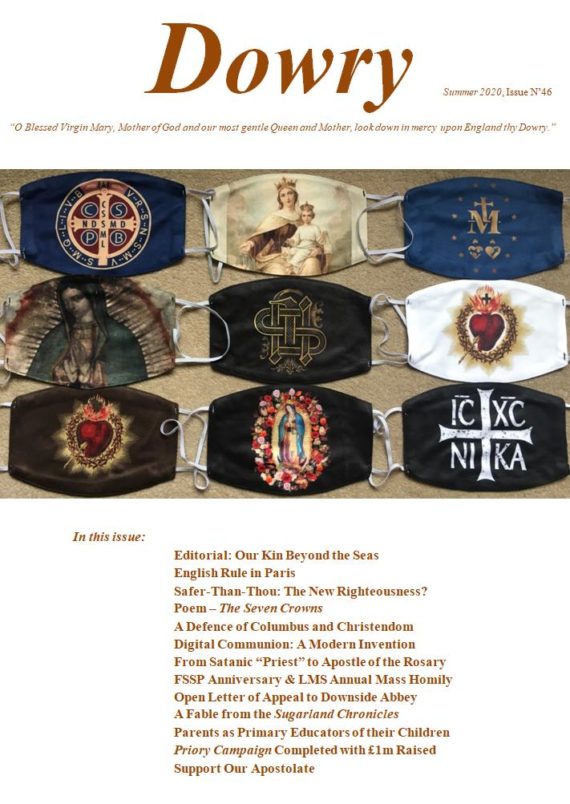 In this issue:
Editorial: Our Kin Beyond the Seas
English Rule in Paris
Safer-Than-Thou: The New Righteousness?
Poem – The Seven Crowns
A Defence of Columbus and Christendom
Digital Communion: A Modern Invention
From Satanic "Priest" to Apostle of the Rosary
FSSP Anniversary & LMS Annual Mass Homily
Open Letter of Appeal to Downside Abbey
A Fable from the Sugarland Chronicles
Parents as Primary Educators of their Children
Priory Campaign Completed with £1m Raised
Support Our Apostolate
---
If you have subscribed (for free) to Dowry, the printed version will be sent to you this month. You can also have it emailed to you here. Tell your friends!