December 17, 2021
WELCOME TO OUR VISITORS THIS CHRISTMAS!   Frs de Malleray, Verrier, Stewart and Deacon Evans, with Fr Jolly, wish you a blessed feast of the Nativity of the Lord and assure you of their prayer at the altar. They thank you for your dedication and support to the liturgical, devotional and material life at St Mary's Shrine.  

CONFESSIONS: 24 Dec: 11:00pm-11:50pm; 25 Dec: 10:30am-12noon  

Kindly consider:
☞Although the obligation to attend Holy Mass on Sundays and holidays has not been reinstated to date, only a very grave reason would excuse in conscience able Catholics from attending at least one of the three Masses of the Nativity of the Lord: either Midnight Mass (even before midnight), or the Dawn Mass, or the Mass of the Day (Holy Communion can be received at the Midnight Mass and also at one of the two others if one wishes).
☞To receive Holy Communion: one must be a Catholic, in the state of grace, one-hour fasting at least. In the traditional liturgy, Holy Communion is received kneeling (unless unable to) and always on the tongue. Thank you in advance.
☞FSSP clergy do not retain Christmas and Easter collections for personal use. All Christmas collections will be used for the day-to-day running of St Mary's Shrine (which includes the food, lodgings, pension allowance and salary of your priests). Should you wish to donate money to the clergy, kindly specify it on your envelope.
☞ What else to give our clergy? Thank you for your gifts in kind. As it happens, we haven't quite finished yet the bottles of liquors and digestives gratefully received last Christmas (2020). Bottles of red or white wine go more quickly though because they can be shared at meals on Sundays and feasts. Thank you!
☞ Most clergy will be on vacation from 25th Dec afternoon. Kindly postpone all non-essential requests until Sunday 2nd Jan. Daily Mass and confessions continue as normal.
St Mary's Shrine Church Bulletin
19 Dec 21-2 Jan 2022 (fortnightly)
Smith Street, Warrington, Cheshire, WA1 2NS, England
Served by the Priestly Fraternity of St Peter by appointment from the RC Archdiocese of Liverpool.
01925 635664 fssp.org.uk/warrington facebook.com/fssp.england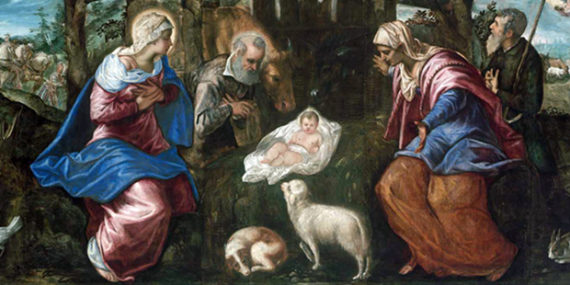 Rector: Fr Armand de Malleray, FSSP: malleray@fssp.org
Assistant: Fr Ian Verrier, FSSP (also Choir & Organ):           iverrier@fssp.org
Assistant: Fr Alex Stewart, FSSP (any Mass bookings):        astewart@olgseminary.org
Deacon: Rev Gwilym Evans, FSSP: evans@fssp.org
Visiting Priest: Fr Andrew Jolly
Shrine Secretary: Mrs Jane Wright: warrington@fssp.org
---
Receive this newsletter by email https://fssp.org.uk/manageprofile/index.php
---
Daily Holy Mass readings: www.divinumofficium.com/cgi-bin/missa/missa.pl
Vespers: https://www.divinumofficium.com/cgi-bin/horas/officium.pl
---
Opening Times:
Sundays: 8:30am to 7:00pm
3 Sunday Holy Masses 9:00am, 11:00am & 6:00pm;
Sung Vespers & Benediction 5:00pm; Confessions 8:30am-8:55am, 10:30am-11:00am & 5:30pm-6:00pm
Weekdays: 9:00am-7:00pm (Confessions 11:40am-12:05pm; Holy Mass 12:10pm)
Saturdays: 9:00am-7pm (Eucharistic Adoration 10:00am-12noon, with ongoing Confessions; Holy Mass 12:10pm); Sung Vespers 6:00pm
Holy Rosary Mon-Fri 11:30am; Sat 11am; Sun 4:30pm
Stations of the Cross Mon & Fri, 1:00pm
Mothers' Prayer Group: Wed 1:00pm
Priory Court Car Park reserved for Academy every Mondays and Thursdays; available ALL other days. Church car park available 7/7: please now use ALL empty spaces, including outside Presbytery & Garage.
Free 2hrs parking at ASDA across the street.
Organ practice Thu, Fri 2pm-4pm
Bookshop Unit 3 Open Sun 12:25pm-1:00pm.
---
Daily Holy Mass online with homily: on LiveMass.net > Warrington: Sun 11:00am; Mon-Sat 12:10pm, and the same on demand 24hrs after 3pm upload for weekday Masses, and over 7days for latest Sunday Mass.
---
All must dress modestly in church out of reverence for God and of respect for fellow-worshippers. Chest and limbs must be covered down to elbows and knees at least. No sportswear. Sunday best should be worn by all on Sundays and feasts: suit and tie for men and boys, dresses for ladies. Men keep their heads uncovered within church; women are encouraged to wear a scarf, hat or mantilla. Kindly switch OFF your mobile phone before you enter our church.
---
Safeguarding: If you have concerns about children or vulnerable adults, please contact the Archdiocesan Safeguarding Department: m.robson@rcaol.org.uk or 0151 522 1013, or speak with Clare Fraser, St Mary's Safeguarding Officer. Thank you for your awareness.
---
500 weekly visits to St Mary's Shrine Church: half on weekdays and half on Sundays.
---
Roof leaking: pray for dry weather to fix it! A raffle hamper is organised to raise funds to cover costs.
---
Thank you for helping us through the Offertory collection and standing orders. While the overall income is still far from covering the actual expenses of the Shrine, it is comforting to see how generously you respond. God bless you all.
Support St Mary's Shrine: send your donation via our Donate page: https://fssp.co.uk/donate/. Ask us for a Gift Aid form to increase your donation by 25% at no extra cost to you. Gift Aid envelopes can be obtained from our Secretariat. Standing orders are easier and quicker for us to process than cash: Lloyds Bank ;
Sort Code: 30-80-27 ; Account number: 30993368 ;
Account name: FSSP Warrington
---
Congratulations to Marcel Pearce who was baptised at St Mary's on Sunday 12th December, after one year of preparation.
---
FSSP Christmas CD now at bookshop: Sancta Nox: Christmas Matins from Bavaria, sung by FSSP seminarians from Wigratzbad and directed by Deacon Evans, are now available in the bookshop (Priory Court, Unit 3) for £12.50 each (cash only — please bring exact change, if possible).
---
Watch two videos on Why Young People Choose Consecrated life here: https://fb.watch/9Y9zamdFzA/
and here: https://fb.watch/9Y8_gTa1vs/.
---
Volunteering Forms: they are being processed and will be put to good use in the New Year. Thank you.
---
Thank you to the DeMontfort Fathers who donated 35 good chairs, much needed at our parish room.
---
Well done St Mary's children: from the Home Ed group who sang carols at the local Old Folks' Home; and from the Regina Caeli Academy who performed a moving Christmas play. RC Academy happily completed their first term and will resume on 10th January.
---
A new British priest at St Mary's: Fr de Malleray is grateful to have been granted British citizenship on 8th December last. In priestly ministry in England since 2001, the new Britton is glad of this formal bond with his country of adoption and its wonderful people, cathedrals and saints.
---
Dowry Mag No51 printed copies arrived. (And online:fssp.org.uk/category/dowry/, Autumn 2021. )
---
Well done all you who spent time in adoration during the night for the protection of unborn children last Gaudete Sunday, feast of Our Lady of Guadalupe.
---
More on vaccines: lumenfidei.ie/conscience-vaccines.
---
Now 471 subscribers to St Mary's YouTube channel: Homilies for Sundays and major feasts are uploaded regularly. Visit youtube.com/channel/UC_NVY7jpDIhANiwjng1gN0w. Thank you to our LiveMass/YouTube operators.
---
Have you saved this date? Shrine Pilgrimage to York on Sat 5th February 2022. Mass at the Oratory, visit to St Margaret's Clitherow Shrine at the Shambles, Minster visit and more. Detailed schedule and cost to be announced. Info: iverrier@fssp.org.
---
Prayer list: Wendy Moss, Bill Conder, Luke Petherbridge, Greta Doyle, Dorothea Wallace, Deryck Sankey, Michael Meadows, Jean Scott, M. Hawley, Theresa Reynard, Hilda Creagan.

HOLY MASS INTENTIONS: Other Mass intentions are applied at Private Masses. Kindly ask Fr Stewart for details.
Reminder: St Margaret Clitherow Ladies Group on Saturday 18th December, 1:00pm with 2:00pm Talk by Deacon Evans, FSSP
| | | | | | |
| --- | --- | --- | --- | --- | --- |
| Sun | 19 | IV Sunday of Advent | I | 9:00am | Tremaine Newman-Brown |
| | | 5pm Vespers and Benediction of the | | 11:00am | All St. Mary's Faithful |
| | | Blessed Sacrament | | 6:00pm | Anne Feely |
| Mon | 20 | Feria in Advent, Mass of IV Sunday of Advent | II | 12:10pm | Jackie Bibby |
| Tue | 21 | St. Thomas, Apostle | II | 12:10pm | John Henderson RIP |
| Wed | 22 | Feria in Advent, Mass of IV Sunday of Advent | II | 12:10pm | Audrey Jones |
| | | 7:45pm Men's Group with talk by Deacon Evans | | 7:00 pm | All St. Mary's Penitents |
| Thur | 23 | Feria in Advent, Mass of IV Sunday of Advent | II | 12:10pm | Michael Mullins |
| Fri | 24 | Vigil of the Nativity | I | 12:10pm | Andrew Madden RIP |
| | | Solemn Vespers 6:00pm, Carols 11:30pm | | | |
| Sat | 25 | Nativity of Our Lord Jesus Christ | I | 12:00am | FSSP clergy |
| | | | | 9:00am | John & Anne Norris RIP |
| | | Solemn vespers 6:00pm (No 6:00pm Mass) | | 11:00am | Confraternity of St. Peter |
| Sun | 26 | Sunday in the Octave of the Nativity | II | 9:00am | Holy Souls |
| | | 5pm Vespers and Benediction of the | | 11:00am | All St. Mary's Faithful |
| | | Blessed Sacrament | | 6:00pm | Annie Mullin |
| Mon | 27 | St. John, Apostle & Evangelist | II | 12:10pm | Daniel Graver |
| Tue | 28 | Holy Innocents, Martyrs | II | 12:10pm | Pro Life intentions |
| Wed | 29 | St. Thomas of Canterbury, Bishop, Martyr (No 7:00pm Mass; no Men's Group) | I | 12:10pm | Andrew Donovan & family |
| Thur | 30 | VI Day in the Octave of the Nativity | II | 12:10pm | L. Greenon |
| Fri | 31 | VII Day in the Octave of the Nativity | II | 12:10pm | Graham Stamp |
| Sat | 1 | Octave of the Nativity | I | 12:10pm | Fr de Malleray's anniversary |
| | | Adoration & Confessions 10:00am-12noon | | | |
| Sun | 2 | Most Holy Name of Jesus | II | 9:00am | Newlyweds R&S |
| | | 5pm Vespers and Benediction of the | | 11:00am | All St. Mary's Faithful |
| | | Blessed Sacrament | | 6:00pm | Pamela Bautista RIP |