October 9, 2021
Welcome to our First-Time Visitors! We are glad to share with you the beauty and depth of the traditional Latin Mass. Find out more on lms.org.uk/faqs
St Mary's Shrine Church Bulletin
10-24 Oct 2021 (fortnightly)
Smith Street, Warrington, Cheshire, WA1 2NS, England
Served by the Priestly Fraternity of St Peter by appointment from the RC Archdiocese of Liverpool.
01925 635664
fssp.org.uk/warrington facebook.com/fssp.england
Rector: Fr Armand de Malleray, FSSP malleray@fssp.org
Assistant: Fr Ian Verrier, FSSP (also Choir & Organ) iverrier@fssp.org
Assistant: Fr Alex Stewart, FSSP (any Mass bookings) astewart@olgseminary.org
Visiting Priest: Fr Andrew Jolly
Shrine Secretary: Mrs Jane Wright:warrington@fssp.org
---
Receive this newsletter by email https://fssp.org.uk/manageprofile/index.php
---
Daily Holy Mass readings: www.divinumofficium.com/cgi-bin/missa/missa.pl
---
Opening Times:
Sundays: 8:30am to 7:00pm
3 Sunday Holy Masses 9:00am, 11:00am & 6:00pm;
Sung Vespers & Benediction 5:00pm; Confessions 8:30am-8:55am, 10:30am-11:00am & 5:30pm-6:00pm
Weekdays: 9:00am-7:00pm (Confessions 11:40am-12:05pm; Holy Mass 12:10pm)
Saturdays: 9:00am-7pm (Eucharistic Adoration 10:00am-12noon, with ongoing Confessions; Holy Mass 12:10pm)
Holy Rosary Mon-Fri 11:30am; Sat 11am; Sun 4:30pm
Stations of the Cross Mon & Fri, 1:00pm
Mothers' Prayer Group: Wed 1:00pm
Priory Court Car Park reserved for Academy every Mondays and Thursdays; available ALL other days. Church car park available 7/7: please now use ALL empty spaces, including outside Presbytery & Garage.
Free 2hrs parking at ASDA across the street.
Organ practice Thu, Fri 2pm-4pm
Bookshop Unit 3 Open Sun 12:25pm-1:00pm.
---
Daily Holy Mass online with homily: on LiveMass.net > Warrington: Sun 11:00am; Mon-Sat 12:10pm, and the same on demand 24hrs after 3pm upload for weekday Masses, and over 7days for latest Sunday Mass.
---
To receive Holy Communion: one must be a Catholic, in state of grace, one-hour fasting at least. In the EF liturgy, Holy Communion is received kneeling (unless unable to) and always on the tongue. Thank you in advance.
All must dress modestly in church out of reverence for God and of respect for fellow-worshippers. Chest and limbs must be covered down to elbows and knees at least. No sportswear. Sunday best should be worn by all on Sundays and feasts: suit and tie for men and boys, dresses for ladies. Men keep their heads uncovered within church; women are encouraged to wear a scarf, hat or mantilla. Thank you.
Switch OFF your mobile phone before you enter our church.
---
Safeguarding: If you have concerns about children or vulnerable adults, please contact the Archdiocesan Safeguarding Department: m.robson@rcaol.org.uk or 0151 522 1013, or speak with Clare Fraser, St Mary's Safeguarding Officer. Thank you for your awareness.
---
Thank you for the volunteering forms already returned. Can you give 1 hour of your time to St Mary's Shrine? With about 100 penitents and 500 visitors per week (250 on Sunday and about the same during the week), St Mary's Shrine is becoming busy. Please take and fill separate form. Thank you.
---
Dowry Magazine No50 Special Fiftieth issue: Pamphlet The Sacred Liturgy as a Secret Garden: available here (https://fssp.org.uk/wp-content/uploads/2021/09/Dowry-Mag-No50-Special-Issue-The-Sacred-Liturgy-as-a-Secret-Garden-ONLINE-FINAL.pdf).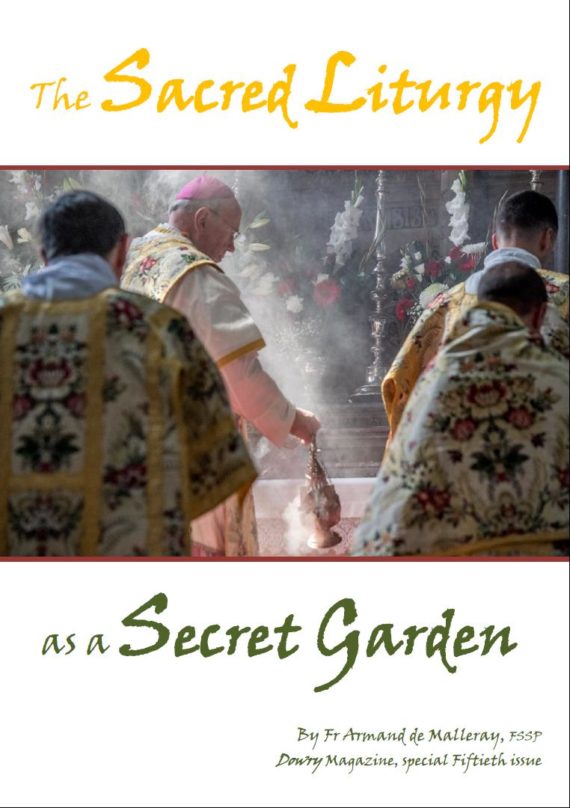 ---
New Auxiliary Bishop of Liverpool came for coffee last week. St Mary's Shrine clergy were glad to spend time with Bishop Neylon for an informal visit. Born and bred in Warrington, he attended St Oswald's Catholic Primary School in Padgate and English Martyrs High School in Orford as a child.
---
Our Archbishop publicly supported St Mary's Warrington in the latest issue of the archdiocesan magazine: "In Warrington we are fortunate to have the Priestly Fraternity of St Peter which was founded by Pope St John Paul II. They conduct their liturgy according to the pre-conciliar rites and offer pastoral care to those who choose that way of worship." Archbishop McMahon knows well our community whom he visits yearly. However, prayer is very much needed for many other Catholic faithful attracted to the usus antiquior and currently without access to it.
---
Continuous Rosary Project for the FSSP's ministry and its members: Go to www.fssp.de/rosarium and register, and sign up for a slot by clicking (please note: times are Central European – calculate accordingly).
---
Pray for our Second Year seminarian David, from Warrington, who will receive First Tonsure and the cassock on 23rd October, together with 32 fellow seminarians (16 in Bavaria and 17 in Nebraska). Please also pray for our 49 First Year seminarians who started formation last month, including Federico from Wales.
---
Best All Hallows' Eve ever: Sunday 31st October: Following 7pm-8pm candlelight Vigil at Liverpool abortion centre, social gathering at St Mary's Shrine's Parish Room 9pm-10pm. Followed by ALL NIGHT adoration in church 10:00pm-7:00am ending with 7:00am Mass of All Saints.
---
A couple of St Mary's parishioners has been raising money for the Good Counsel Network by walking the 25 stages of the Ancient North Wales Pilgrims Way. They are now half way through the stages and won't probably complete them all until next summer. However, they have raised £508 + gift aid so far and really want to raise as much as they possibly can.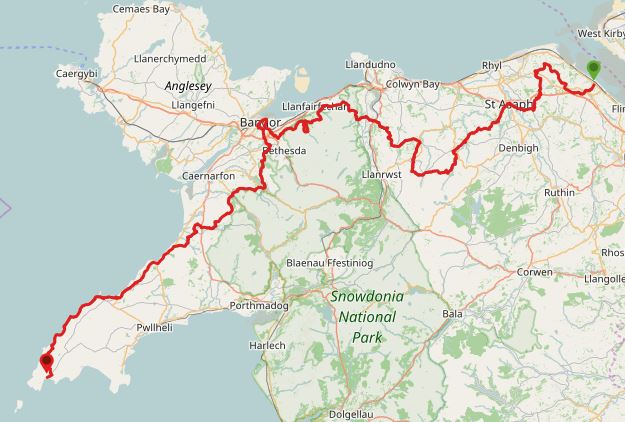 If any others would like to join them on the walk they can contact them. You can donate to the JustGiving page by clicking here: https://www.justgiving.com/fundraising/jeffrey-hall?utm_source=Sharethis&utm_medium=fundraising&utm_content=jeffrey-hall&utm_campaign=pfp-email&utm_term=26d87e2339b54aa0801826e97779178e.
All the raised funds are paid directly to GCN via the Just Giving site.
---
Congratulations to Ray and Carla Cilia, whose fourth child, newborn Joseph, will be baptised on Sunday 10th October at 10:30am. We welcome the Cilia family who moved from South London last month to be part of St Mary's community and academy.
---
Vocation Day in London Sat. 13th Nov 2021, St Mary Magdalen Church, 96 North Side Wandsworth Common, London SW18 2QUFSSP: organised by Juventutem. Preacher Fr de Malleray. For men and women 18-35.
---
Vocation Weekend in Warrington 26-28 Nov 2021: for single Catholic men 18-29. Facebook event: https://fb.me/e/1MFdTHT7I. Info & Contact: malleray@fssp.org.
At St Mary's Priory, Smith Street, Warrington WA1 2NS, England: Starts 5:00pm; ends 2:00pm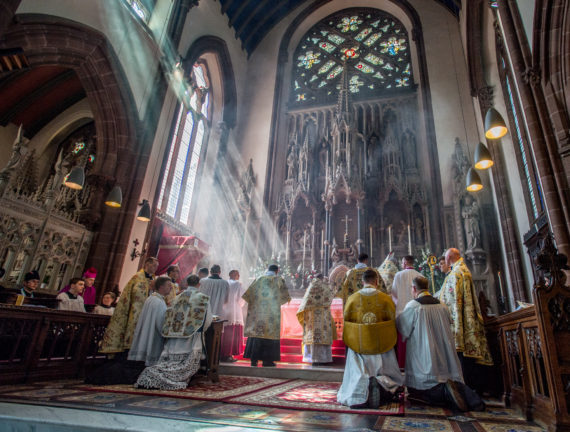 Is God calling ME?
Matrimony, celibacy, monastery, seminary, Fraternity?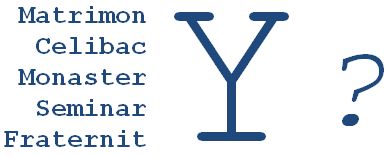 If you are a single Catholic man between 18 and 29 years of age, come and discern with us at St Mary's Priory & Church.
Shrine Rector Fr de Malleray, FSSP will lead the Weekend, assisted by Frs Ian Verrier, FSSP and Alex Stewart, FSSP.
There will be talks, prayers (Divine Office in our beautiful church), Holy Mass and informal chatting with fellow guests. Possibility of private meetings with a priest, and of confession.Feel welcome confidentially to call, email or write for any questions.
Location: St Mary's Priory.
FREE for unwaged and students.
Others: £60 per person in total.
COME & SEE
Please share the information with your friends! Facebook page: https://fb.me/e/1MFdTHT7I
BOOKINGS & CONTACT: [not via Facebook] malleray@fssp.org (read by Fr de Malleray only); 01925 635664 (Priory's Landline).
VOCATION RESOURCES:
VOCATION NEWS: 11 FSSP UK PRIESTS IN 19 YEARS
We have currently six young men from the UK & Ireland in formation at our two international seminaries. Three of our deacons from England were ordained priests at St Mary's Warrington by Archbishop McMahon, OP of Liverpool. Those were the first EF priestly ordinations by a diocesan bishop in England in fifty years.Please pray for them (www.fssp.org/en/help-us/confraternity-of-saint-peter/) and for many more to enter the lists!We give thanks for 11 of priests ordained over the past 19 years: Fr Konrad Loewenstein in 2002; Fr Brendan Gerard in 2006; Frs Matthew Goddard and William Barker in 2009; Fr Simon Harkins in 2010; Fr Matthew McCarthy in 2011; Fr Ian Verrier in 2015; Fr James Mawdsley in 2016; Frs Alex Stewart and Krzysztof Sanetra in 2017; Fr Seth Phipps in 2018; Deacon Gwilym Evans in 2022 (planned).
Please pray for us. We assure you of our prayer.
O Lord, grant us many holy priests!
---
Marian & Pro-life Gaudete Sunday on the feast of Our Lady of Guadalupe, 12th December 2021. (Detailed schedule to follow.) Save the date!
---
Regina Caeli Academy has opened in Warrington. FINANCIAL SUPPORT NEEDED: kindly donate to St Mary's Warrington Educational Trust as several families are unable to meet the costs. Email theacademystmarys@gmail.com.
---
Juventutem Young Adults Group: Warrington Sat 23rd Oct – London Fri 15th Oct.
---
Support St Mary's Shrine: send your donation via our Donate page: https://fssp.co.uk/donate/. Ask us for a Gift Aid form to increase your donation by 25% at no extra cost to you. Gift Aid envelopes can be obtained from our Secretariat.
Standing orders are easier and quicker for us to process than cash:
Lloyds Bank ;
Sort Code: 30-80-27 ; Account number: 30993368 ;
Account name: FSSP Warrington
---
Now 414 subscribers to St Mary's YouTube channel: Homilies for Sundays and major feasts are uploaded regularly. Visit youtube.com/channel/UC_NVY7jpDIhANiwjng1gN0w. Thank you to our LiveMass/YouTube operators.
---
Pray for our Sick & housebound: Dorothea Wallace, Deryck Sankey, Michael Meadows, Jean Scott, M. Hawley, Theresa Reynard, Hilda Creagan.
---
HOLY MASS INTENTIONS
Other Mass intentions are applied at Private Masses. Kindly ask Fr Stewart for details.
COMMUNAL SHRINE INTENTIONS: Consider offering your usual stipend for the following weekly Mass intentions, otherwise offered without a stipend: All St Mary's Faithful; All St Mary's penitents; FSSP seminarians or Clergy. Please write one of these intentions on the Mass envelope, insert your stipend and put it in the collection basket. Thank you.

| | | | |
| --- | --- | --- | --- |
| Sun 10 | XX Sunday after Pentecost, II Class 5pm Vespers and Benediction of the Blessed Sacrament | 9:00am 11:00am 6:00pm | Daniel Jones All St Mary's Faithful Ian Jordan |
| Mon 11 | Motherhood of the Blessed Virgin Mary, II Class | 12:10pm | Pat Barry |
| Tue 12 | St Wilfred, Bishop, Confessor, III Class | 12:10pm | Emma Wilkinson |
| Wed 13 | St Edward, Confessor, III Class | 12:10pm 7:00pm | John Joe Reilly RIP Men of St. Mary's |
| Thu 14 | St. Callistus I, Pope, Martyr, III Class | 12:10pm | James Cornell RIP |
| Fri 15 | St. Theresa, Virgin, III Class | 12:10pm | All St Mary's penitents |
| Sat 16 | St. Hedwig, Widow, III Class Adoration & Confessions 10:00am-12noon | 12:10pm | Andrew Donavan |
| Sun 17 | XXI Sunday after Pentecost, II Class 5pm Vespers and Benediction of the Blessed Sacrament | 9:00am 11:00am 6:00pm | Stephen Barry All St. Mary's faithful Deceased O'Shaughnessy |
| Mon 18 | St Luke, Evangelist, II Class: 33rd anniversary of establishment of FSSP as of pontifical right | 12:10pm | Fr Pillari |
| Tue 19 | St. Peter of Alcantara, Confessor, III Class | 12:10pm | Mary Ashley RIP |
| Wed 20 | St John Cantius, Confessor, III Class | 12:10pm 7:00pm | Tony Lehain RIP Steve Conlon |
| Thu 21 | Feria, Votive Mass of the Holy Ghost, (Com St Hilarion) | 12:10pm | Amanda Cribb |
| Fri 22 | Feria, IV Class, Votive Mass of the Holy Cross | 12:10pm | All St. Mary's penitents |
| Sat 23 | St. Anthony Mary Claret, Bishop Confessor, III Class Adoration & Confessions 10:00am-12noon | 12:10pm | Louis Hannah |
| Sun 24 | XXII Sunday after Pentecost, II Class: Public recitation of the Prayer of the Confraternity of St. Peter (CSP) for priestly vocations and ministry. Right after the 9am, 11am and 6pm Holy Masses, CSP members recite kneeling at the Communion Rail; non members recite from their pews. 5pm Vespers & Benediction of the Bl. Sacrament | 9:00am 11:00am 6:00pm | Cummins family All St Mary's Faithful Stan Jones |