April 24, 2021
Welcome to our First-Time Visitors! We are glad to share with you the beauty and depth of the traditional Latin Mass. Feel welcome to ask us about silence, Holy Communion on the tongue, the use of Latin, etc. Most people here came across this form of the Mass within the past few years or months. Like you they were perplexed at first. Now they treasure it. Find out more on lms.org.uk/faqs
St Mary's Shrine Church Bulletin
25 April 21 (fortnightly)
Smith Street, Warrington, Cheshire, WA1 2NS, England
Served by the Priestly Fraternity of St Peter by appointment from the RC Archdiocese of Liverpool.
01925 635664
fssp.org.uk/warrington
Rector: Fr Armand de Malleray, FSSP malleray@fssp.org
Assistant: Fr Ian Verrier, FSSP (also Choir & Organ) iverrier@fssp.org
Assistant: Fr Alex Stewart, FSSP (any Mass bookings) astewart@olgseminary.org
Visiting Priest: Fr Andrew Jolly
Shrine Secretary: Mrs Jane Wright:warrington@fssp.org
---
Receive this newsletter by email https://fssp.org.uk/manageprofile/index.php
---
Daily Holy Mass readings: www.divinumofficium.com/cgi-bin/missa/missa.pl
---
Opening Times:
Sundays: 8:30am-1:00pm & 5:00pm-7:00pm
3 Holy Masses 9:00am, 11:00am & 6:00pm;
Sung Vespers & Benediction 5:00pm; Confessions 8:30-8:55am, 10:30am-11:00am & 5:30pm-6:00pm
Weekdays: 11:00am-1:30pm (Confessions 11:40am-12:05pm; Holy Mass 12:10pm)
Saturdays: 10:00am-1:30pm (Eucharistic Adoration 10:00am-12noon, with ongoing Confessions; Holy Mass 12:10pm)
---
Daily Holy Mass online with homily: on LiveMass.net > Warrington: Sun 11:00am; Mon-Sat 12:10pm, and the same on demand 24hrs after 3pm upload for weekday Masses, and over 7days for Sunday Mass.
---
To receive Holy Communion: one must be a Catholic, in state of grace, one-hour fasting at least. In the EF liturgy, Holy Communion is received kneeling (unless unable to) and always on the tongue. Thank you in advance.
All must dress modestly in church out of reverence for God and of respect for fellow-worshippers. Chest and limbs must be covered down to elbows and knees at least. No sportswear. Sunday best should be worn by all on Sundays and feasts: suit and tie for men and boys, dresses for women and girls. Men keep their heads uncovered within church; women are encouraged to wear a scarf, hat or mantilla. Thank you.
Switch OFF your mobile phone before you enter our church. Letting it ring inside the church gravely disturbs the quiet of the sacred place. Thank you for your consideration.
Safeguarding: If you have concerns about children or vulnerable adults, please contact the Archdiocesan Safeguarding Department on 0151 522 1043 or e-mail safeguarding@rcaol.co.uk, or speak with Clare Fraser, St Mary's Safeguarding Officer. Thank you for your awareness.
---
1st May deadline for ACADEMY at St Mary's:
Please pray that we have enough fee-paying children to meet the Regina Caeli Academy requirements.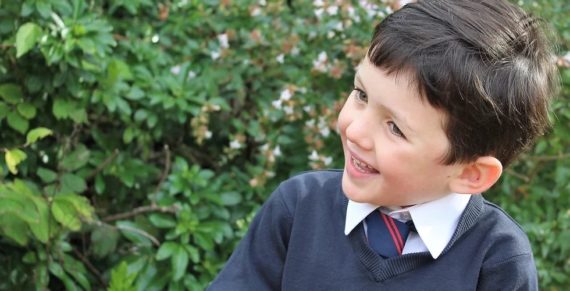 Contact our coordinators Michael & Aileen Seymour:
Please tell your friends and also visit www.rcahybrid.org.uk/.
---
Weekend at Stonyhurst: Sat 31Jul-Mon 2 Aug 2021
Talks on St Joseph & Our Lady. For anyone 18+, whether married, single, lay or consecrated.
Led by Fr Armand de Malleray, FSSP.
Holy Mass every day in the Extraordinary Form. Adoration of the Blessed Sacrament. Not a silent retreat (although there will be times for recollection.)
Booking [NOT with the FSSP, but directly with:]
The Christian Heritage Centre, Stonyhurst College, Clitheroe, BB7 9PT
Website: www.christianheritagecentre.com/events
Email: events@christianheritagecentre.com
Cost: £160 pp/single room; £110 pp/twin room.
---
Confraternity of St Peter (CSP): Congratulations to Fr Seth Phipps, FSSP, who was appointed new chaplain. Please send any correspondence related to the CSP to Fr Phipps: St John Fisher House, 17 Eastern Avenue, Reading RG1 5RU – or email sphipps@fssp.org.
---
Summer Camps: We very much hope to run our summer camps in the Peak District again in August, for children aged 10-17. Boys: Aug 2-7. Girls: Aug 9-14. Contact: sphipps@fssp.org. Please do not send any money for bookings yet.
---
LAST CHANCE to be included in our preparation classes for Confirmations: (Saturday 10th July 2021, 3:00pm) and First Holy Communions. If you haven't done so and wish you or your child to be prepared at St Mary's, contact by Thursday 29th April Fr Stewart astewart@olgseminary.org.
---
Adult Converts Instruction Classes:
contact Fr de Malleray: malleray@fssp.org.
---
Moving near St Mary's? Interest was recently expressed to us again by families considering moving to Warrington. We can advise you on preferred locations and local housing market.
---
Support St Mary's Shrine: send your donation via our Donate page: https://fssp.co.uk/donate/. Ask us for a Gift Aid form to increase your donation by 25% at no extra cost to you. Gift Aid envelopes can be obtained from our Secretariat. Standing orders are easier and quicker for us to process than cash: Lloyds Bank ; Sort Code: 30-80-27 ; Account number: 30993368 ; Account name: FSSP Warrington
New Gift Aid envelopes in Narthex: please collect the one with your name if you have subscribed to it.
---
COVID: Please observe social distancing, sanitizing and one-way system as signed, and kindly cover your face with a mantilla, scarf or mask unless exempt. We thank our stewards who generously give their time to secure a safe environment for all visitors to St Mary's. Please make sure to follow their instructions and abide by the regulations (unless exempt from some), including social distancing and one-way system.
---
New Baronius hand missals and Holy Bibles for sale. Public price $ 64.95/copy. St Mary's hugely discounted price: £35.00/copy! Pay by cash only (better on Sundays), and have your item handed to you by us immediately.
---
Join 255 subscribers to St Mary's YouTube channel: Homilies for Sundays and major feasts will be uploaded regularly. Visit www.youtube.com/channel/UC_NVY7jpDIhANiwjng1gN0w. Thank you to our LiveMass/YouTube operators.
---
Pray for our Sick & housebound: John Sunderland, Michael Meadows, Jean Scott, M. Hawley, Theresa Reynard, Hilda Creagan.
---
HOLY MASS INTENTIONS
Sun 25
III Sunday after Easter, II Class 5pm Vespers and Benediction of the Blessed Sacrament
9:00am 11:00am 6:00pm
Mary & Len Gilfedder All St Mary's Faithful Anthony Siebert
Mon 26
Ss Cletus and Marcellinus, Popes, Martyrs III Class
12:10pm
Eileen Cambruzzi RIP
Tue 27
St Maughold, Bishop, Confessor, III Class
12:10pm
Theresa Parkinson
Wed 28
St Paul of the Cross, Confessor, III Class
12:10pm 7:00pm
Robert Milliard RIP All men of St. Mary's
Thu 29
St Peter, Martyr, III Class
12:10pm
Reconversion France
Fri 30
St Catherine of Siena, Virgin, III Class
12:10pm
All St Mary's penitents
Sat 1
St Joseph the Worker, Spouse of the BVM, I Class
Adoration & Confessions 10:00am-12noon
12:10pm
Mary & Len Gilfedder
Sun 2
IV Sunday after Easter, II Class 5pm Vespers and Benediction of the Blessed Sacrament
9:00am 11:00am 6:00pm
Reginald Martin Lord All St Mary's Faithful Veronica Doyle RIP
Mon 3
Votive Mass of Requiem (Bar. p.1704), Feria, IV Class
12:10pm
Winifred Cahill RIP
Tue 4
Holy English and Welsh Martyrs, III Class
12:10pm
Marie & Anthony Brennan
Wed 5
St Pius V, III Class
12:10pm 7:00pm
Jean Reynolds All Men of St Mary's
Thu 6
Votive Mass for a Happy Death (Bar. p.1674), Feria, IV Class
12:10pm
All Penitents St Marys
Fri 7
St Stanislaus, Bishop, Martyr, III Class
12:10pm
Luisa Morris
Sat 8
Saturday of Our Lady, IV Class Adoration & Confessions 10:00am-12noon
12:10pm
Nina Birley
Sun 9
V Sunday after Easter, II Class 5pm Vespers and Benediction of the Blessed Sacrament
9:00am 11:00am 6:00pm
Fred Williamson All St Mary's Faithful Theresa Reynard
Other Mass intentions are applied at Private Masses. Kindly ask Fr Stewart for details.