November 4, 2023
By appointment of Bishop David Oakley of Northampton
Chaplain: Fr Armand de Malleray, FSSP: malleray@fssp.org
Visiting Priest: Fr Miguel Coelho
Secretary: Mrs Rita Carroll: bedford@fssp.org
Daily Mass at Christ the King Church, Harrowden Road, Bedford MK42 0SP
Sunday Mass at Our Lady of Perpetual Succour Church, 30 Amersham Road, HP6 5PE
Chaplain's residence: St Alban House, 18 Brett Drive, Bromham, Bedford MK43 8RF
Webpage: fssp.org.uk/bedford, or fssp.org.uk/chesham
Beginning:
Welcome to this first edition of the bulletin of our community in this new chapter of its history. It has been a week since Fr Armand de Malleray, FSSP moved from Warrington into a house in Bedford as the new priest Chaplain. Much remains to be done for utilities and furnishing, and the Internet should be installed next weekend. Fr de Malleray is kindly assisted by Fr Miguel Coelho (pronounce "Father Co-Hello"), a visiting priest from Portugal.
After years praying for FSSP clergy in permanent residence in Bedford, this is now happening. As you may know, FSSP priests have been serving the needs of the people who like to worship in the traditional form in the Northampton Diocese since 2007. Our priests travelled from London, then from Reading, and also from Warrington. For years we had to stay every Saturday night in the local Travelodge. Living in Bedford will improve the spiritual environment for Catholics and for anyone needing our spiritual input. (It will also benefit the natural environment, lowering our carbon footprint considerably, some of our readers will happily notice.)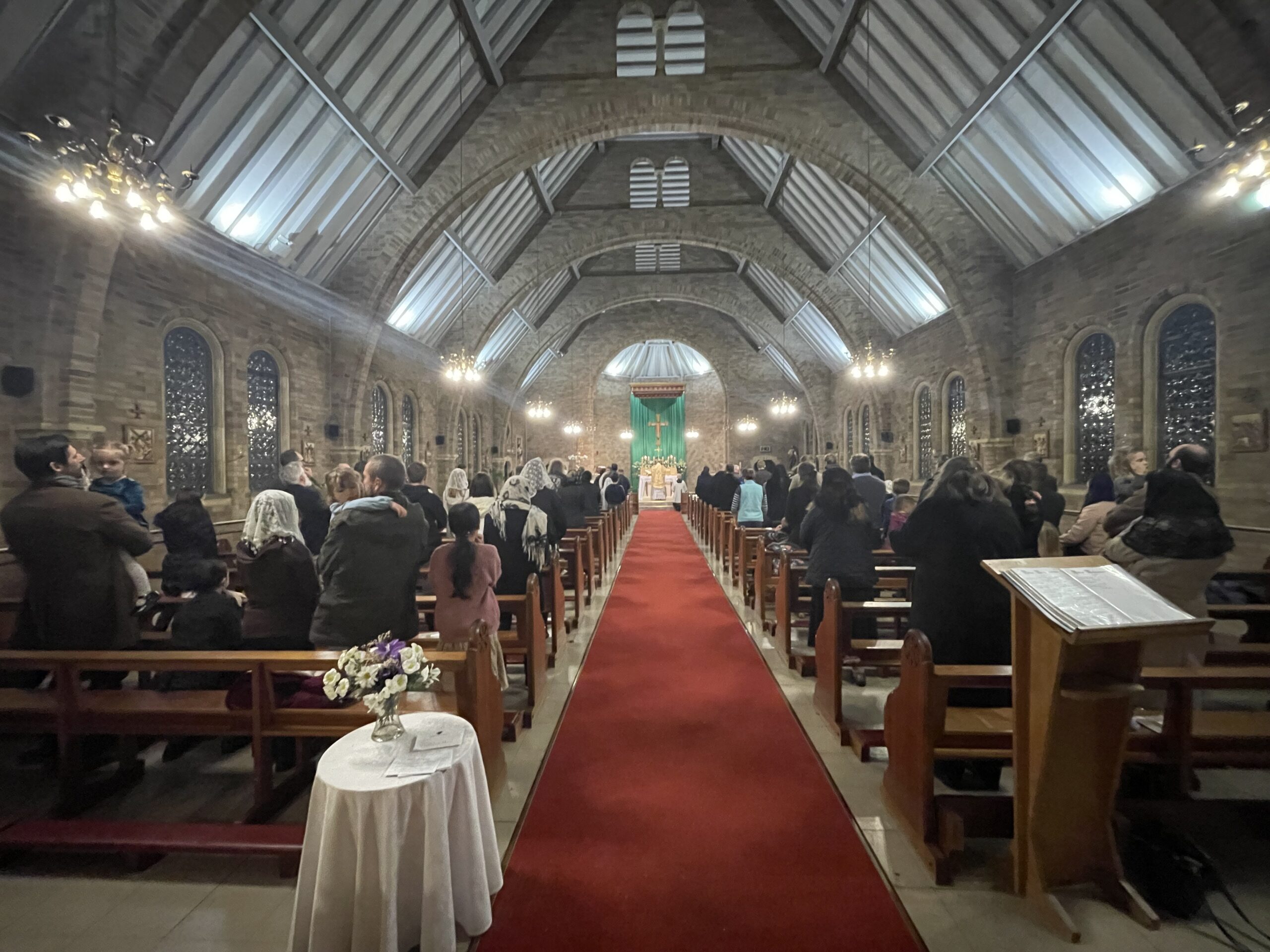 Context:
By appointment from Bishop David Oakley, since 25 October 2023 Fr Armand de Malleray, FSSP succeeds Fr Matthew Goddard, FSSP as Chaplain to the Gregorian Chaplaincy serving the needs of Catholics worshipping in the traditional Latin rite, at Christ the King Church in Bedford, and at Our Lady of Perpetual Succour Church in Chesham Bois. The Priestly Fraternity of St Peter (FSSP) is an international Roman Catholic community, founded in 1988 through direct intervention of Pope John Paul II and Cardinal Joseph Ratzinger. The FSSP is of pontifical right, that is, under the direct authority of the Holy See. On 11 February 2022, Pope Francis issued a decree confirming their liturgical charism.
The FSSP have ministered in the Northampton Diocese since 2007. Bishop Peter Doyle had established them as a "Gregorian Chaplaincy" and Bishop Oakley has now granted them permanent residence in the diocese. The FSSP Chaplaincy is served from Bedford, now its permanent base, whence the priests travel to Chesham Bois for Sundays and major feasts. Members of the FSSP Chaplaincy have been committed parishioners of Christ the King Parish and of Our Lady of Perpetual Succour Parish for years.
Contact: For further information, please visit https://fssp.org.uk or email the FSSP Chaplain Fr de Malleray: malleray@fssp.org, or the FSSP Chaplaincy Secretary Mrs Rita Carroll: bedford@fssp.org.
Answering your needs:
Numbers on our first Sunday, for the feast of Christ the King, were encouraging, with 194 attending Holy Mass in Bedford (8:30am Mass only, since no 12:30pm Mass anymore); and 129 in Chesham Bois (at Our Lady of Perpetual Succour Church – no 8:00am Mass anymore). What is more, one third of the congregation are children and the other third or about are parents.
It has been a busy but grace-filled first week, with our first Sunday Masses, then the feast of All Saints in both churches (including an impressive 120 people at 7:30pm in Bedford, with numerous children), All Souls with three consecutive Masses of Requiem for the dead, and First Saturday.
Homilies:
On the feast of Christ the King, FSSP Chaplain Fr de Malleray said that families were the outposts of Christ's kingdom, and encouraged them to be havens of peace where parents, children, and also visitors grow closer to Jesus through Mary and St Joseph. Father reminded people of the encyclical Quas Primas, published in 1925, which affirms that by right Christ must reign not only upon individuals but also upon institutions and nations. With prudence and charity, all Catholics should pray for such a salvific outcome.
On the feast of All Saints, the Chaplain suggested that the secret of saints is to keep focussed on God in everything they do, however menial, and to do it all for the love of God and neighbour. That way, even chores and trials are turned into worthy purification for oneself, and into brotherly intercession for others, friends and fiends alike, after the example of Christ.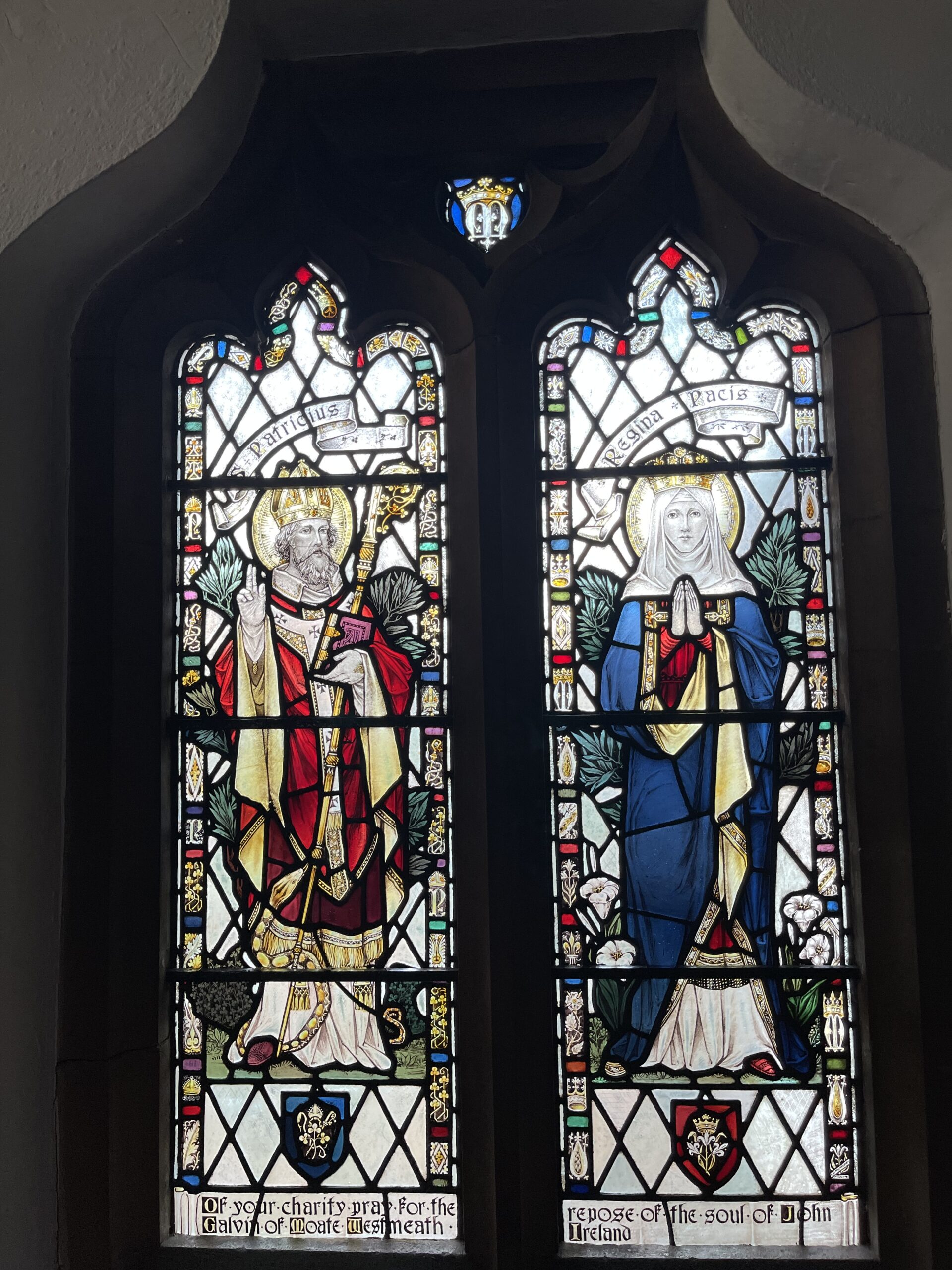 On the Commemoration of all the faithful departed (All Souls), the Chaplain asked all to pray for the Holy Souls in Purgatory, since they cannot hasten their entrance into everlasting bliss, but we can. This we do through our devout participation in the saving Sacrifice of Christ reenacted at Holy Mass, and through gaining indulgences when visiting a cemetery between 1 and 8 November to pray for the repose of any soul (and fulfilling the other usual conditions such as state of grace, Holy Communion that day and prayer to the perennial intentions of the Sovereign Pontiff).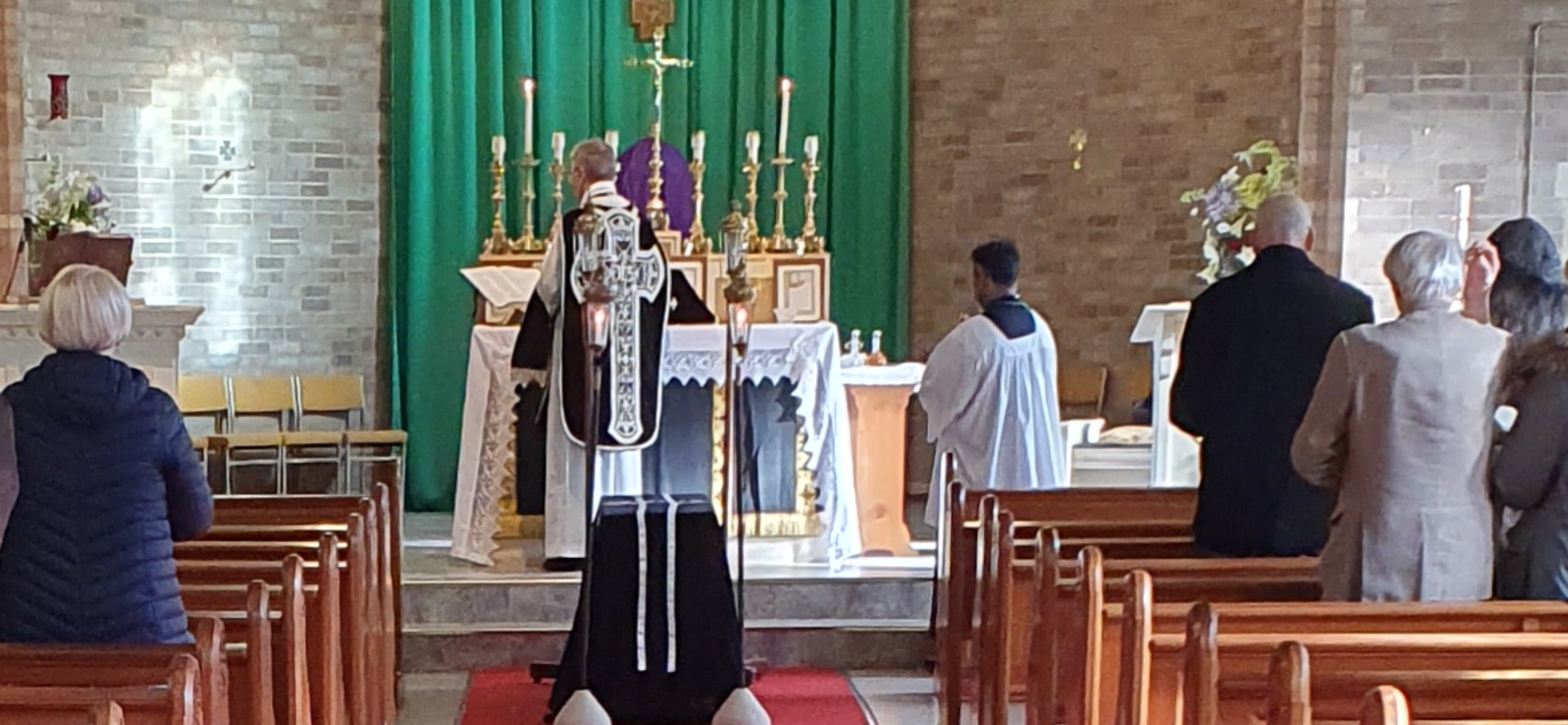 On the First Saturday, Fr de Malleray explained how, when hanging on the Cross, Our Lord had entrusted us all to Our Lady as her spiritual progeny. Being our Mother through grace, she is never oblivious of our needs, or weary of our petitions. On the contrary, caring for us is her deepest joy as she anticipated even on her Annunciation, when she said Yes to Archangel Gabriel. Her Immaculate Heart represents her intercession to God on our behalf, almighty as per God's very will and power.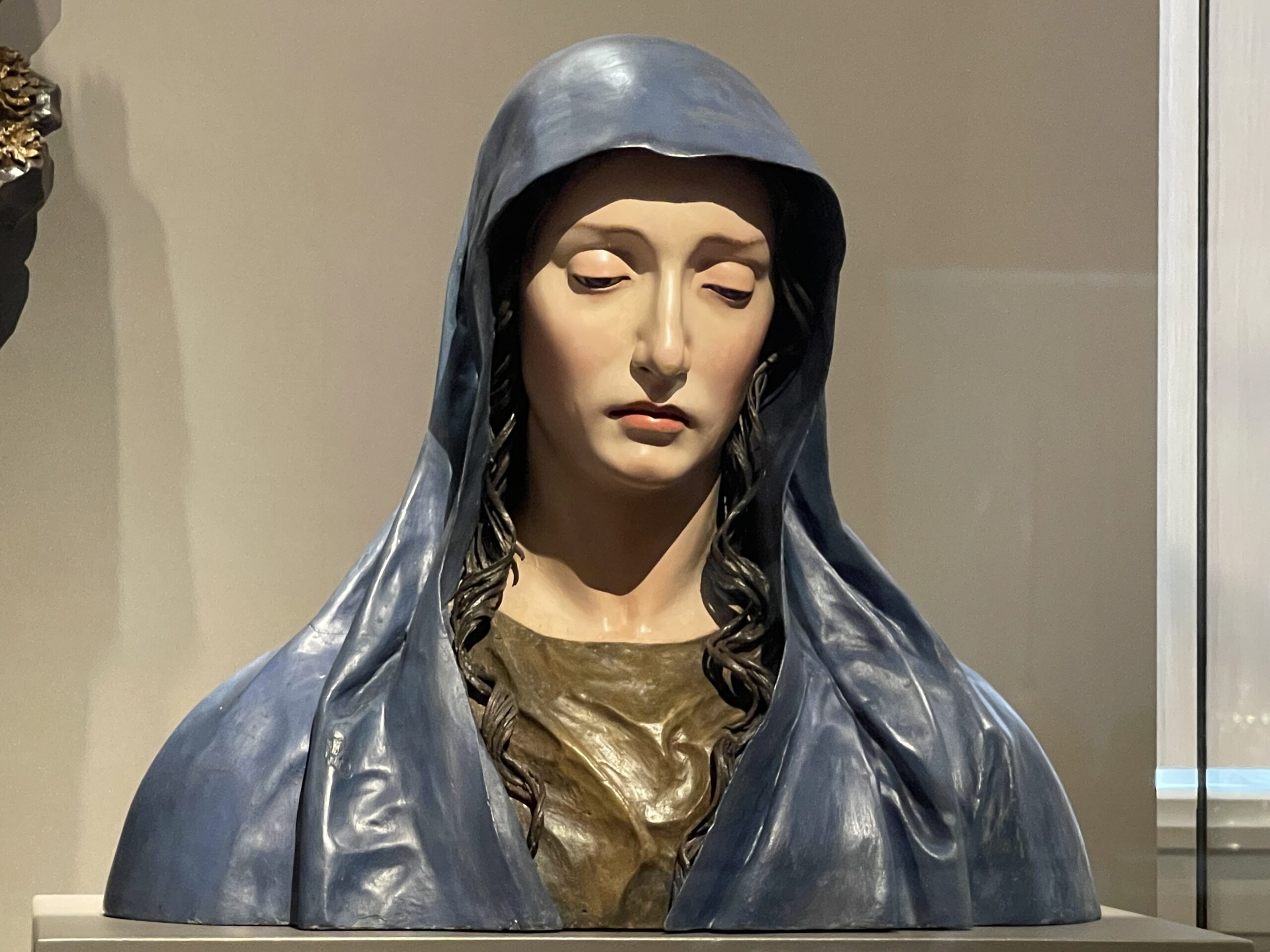 Meeting our Parish Priests: On Friday 27 October, in the presence of the Dean of Bedford, Fr de Malleray and Fr Coelho attended the Mass of Installation of the new Parish Priest at Christ the King Church, Fr Richard Aladics who, like Fr de Malleray recently arrived from a northern diocese. Fr Aladics introduced the two priests to the congregation. Lay members of the FSSP Chaplaincy were in attendance. On Wednesday 1 November, the priests met with the Parish Priest of Our Lady of Perpetual Succour Church in Chesham Bois, Fr Roy Karakkattu, who welcomed them and said that the change of time from 8:30am to 12noon for the traditional Latin Mass would benefit the wider parish.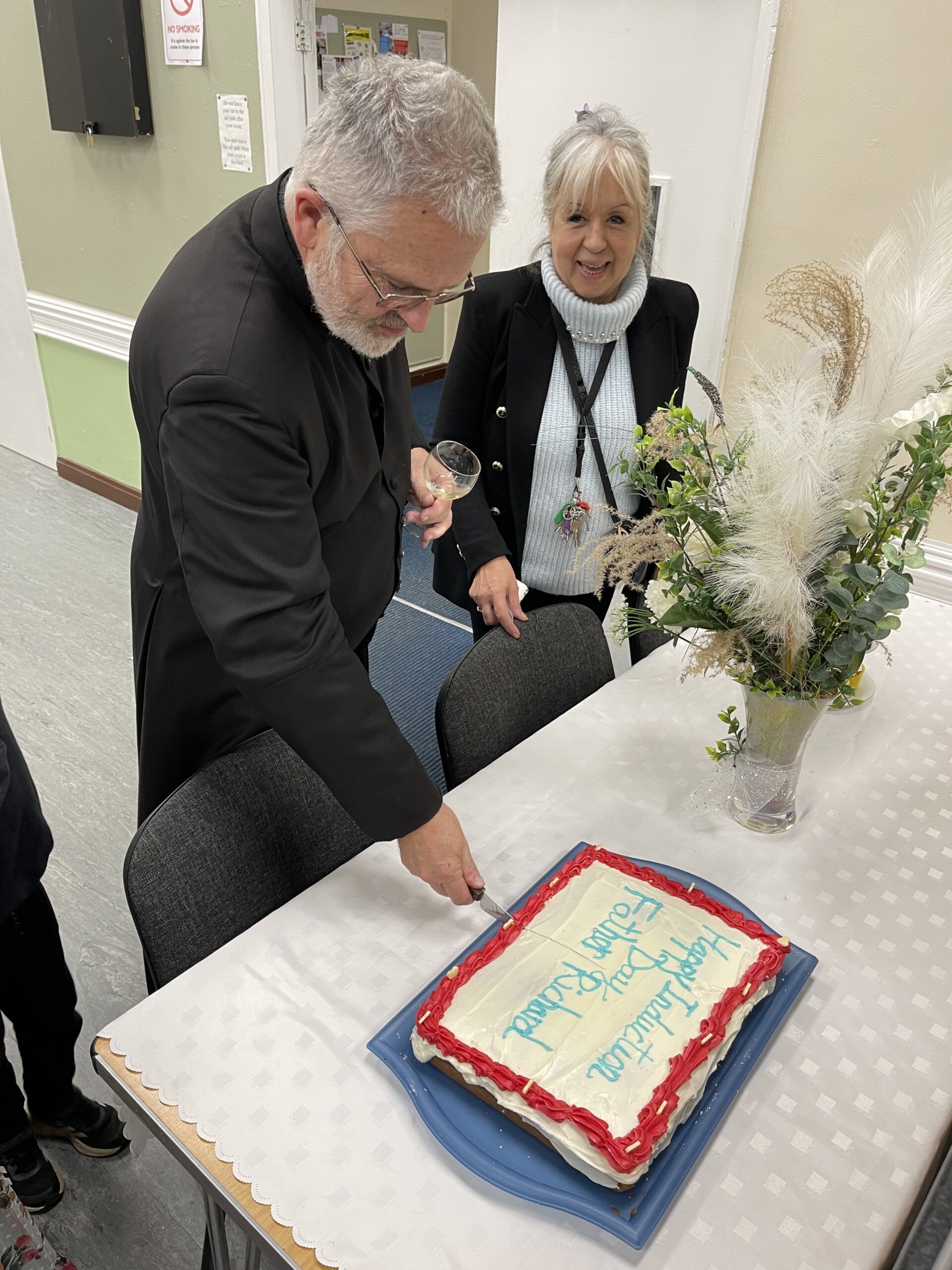 Holy Mass times in Bedford:
Based on your feedback regarding weekday Mass times (Bedford), by agreement of Fr Richard Aladics PP, the following schedule is now in force:
Sun 8:30am
Mon 10:00am
Tue, Wed, Thu, Fri 8:00am
Sat 10:00am

Confessions:
(Bedford): Sat 11:00am to 12noon, and before and during every Mass when a second priest is available.
(Chesham Bois): Shortly before the Sunday 12noon Holy Mass, and during the Mass when a second priest is available.
Practicalities:
CHRISTMAS: How many in your household would actually attend Midnight Mass at Christ the King if starting at midnight?
FINANCES: Thank you to at least 11 households who have now shifted their standing order from the Reading bank account to the newly created Bedford one. Kindly proceed with the change if you have not done so already, since two priests full time means ongoing expenses, which are not covered by Reading or by the diocese. Thank you in advance for your generosity.
Lloyds Bank account number: 44025960
GIFT AID: Increase your donation to the FSSP Chaplaincy by 25% at no further expense to you. Ask Rita for a Gift Aid form, fill it in and hand it back to her. That will help us a lot.
MAILING LIST: Please subscribe for free to the newly created Mailchimp list, now the official medium of information for the Northampton FSSP Chaplaincy. CLICK ON THIS LINK:
https://facebook.us11.list-manage.com/subscribe?u=c6ff52282548a1c81708fb5ef&id=adabc6323e
Or simply visit the Chaplaincy's dedicated webpage via fssp.org.uk/bedford, or fssp.org.uk/chesham, and click to the right of the screen on "Subscribe to our Bedford and Chesham Bois bulletin".
RETREAT: Places left on the Weekend of pre-Advent recollection preached by Fr de Malleray in the amazing setting of Stonyhurst, at Theodore House. Please visit this link to book for the event. "Why God became Man." Book NOW directly with Stonyhurst: www.christianheritagecentre.com/events.
24-26 Nov 2023.
EF Holy Mass each day, talks by Fr de Malleray, adoration and confessions.
See you there!
ADVENT FAMILY GATHERING in Bedford: tell us today the preferred date for your household:
Sat 2 or Sat 9 December.
Schedule:
10:00am Holy Mass
11:00am Confessions and Eucharistic adoration for the intention families.
12noon-2pm: Picnic lunch in hall with stalls of books and devotional articles to buy as Christmas presents, while catting with priests and families.
2:00pm Spiritual Conference by Fr de Malleray on Why God became Man. Followed by Q&As. Simultaneously, talk for children and/or learning a few simple hymns.
3:00pm Onward: Coffee, tea.
Please email bedford@fssp.org your preferred date.