June 25, 2022
About 200 people attended the 11:00am solemn high Mass of the external solemnity of Corpus Christi at St Mary's Shrine, Warrington, on Sunday 19th June 2022. At the same Mass, several of our children received First Holy Communion.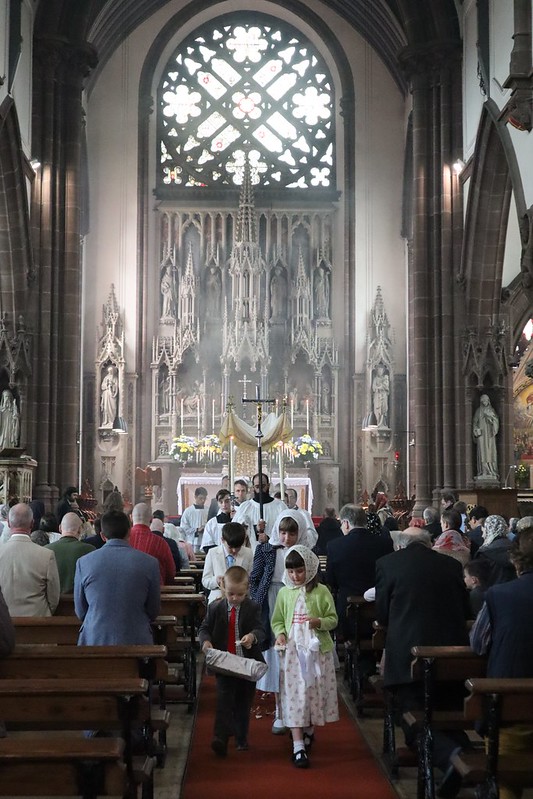 Most of the congregation followed in procession across town to St Alban's, the mother-church of Warrington, where Canon Cunningham, PP welcomed us for Benediction. As every year, people came from far and wide to take part in this rare opportunity to bear witness to our Eucharistic faith. Many passers-by will have looked at the Lord in the monstrance, perhaps for the first time in their lives.
Thank you to all those who worked very hard to make this Corpus Christi a success.
All pictures here: https://www.flickr.com/photos/138056205@N08/albums/72177720299919130.