June 27, 2022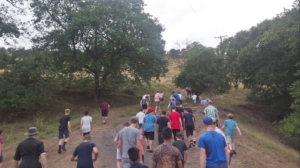 UPDATE 1/7/22: Bookings are now closed.
NB Update 27/6/22. There are a few spaces remaining on these camps, but bookings MUST be received this week
We are delighted that after a two-year gap, it looks as though it will be possible this year to have our residential summer camps, for children aged 10-17.
St Peter Summer Camp for Boys runs 1-6 August
St Petronilla Summer Camp for Girls runs 8-13 August
Both camps take place at Savio House, Bollington (nr Macclesfield), in the gorgeous setting of the Peak District. There will be daily Mass, Compline, rosary, catechism & chant classes, sport, and various games. Very often the children put on a play for the parents at the end of the camp. Each camp is staffed by priests and seminarians of the FSSP, as well as a number of dedicated lay volunteers. Catering is provided by Savio House.
Please complete the booking form and return to Fr Phipps with deposit to book a place for your child. Please note, spaces are limited, so book early to avoid disappointment.
NB Please make out cheques to "FSSP England". If you prefer to pay by bank transfer, you will find our details here – please ensure you are using 'FSSP England' account, and mention 'summer camps 2022' (or similar) in the reference.