June 13, 2023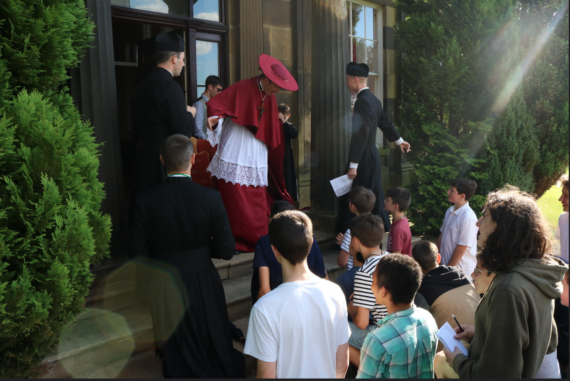 Great Catholic holiday for Boys, and Girls, in the Peak District. Organised and staffed by our Fraternity, with the help of lay staff.
Please tell your friends urgently as the deadline is looming ahead! Spread the word now!
The cost is £200 for the first child of a family attending each camp, and then £100 for subsequent children from that family.
No children to send? But can you sponsor a child? Your generosity will help us provide unforgettable holidays for more children.
There is an online booking form here. (NB this form does not include a facility for online payment. Please either send a cheque in the post to Fr Phipps, or use bank transfer as below).
Alternatively, please print off a booking form here and send to Fr Phipps, either by post or by email to fsspcamps.uk@gmail.com. A place will be reserved on receipt on the £30 deposit. NOTE there is a deadline of 1st July to receive the booking form and deposit.
Postal address:
Fr Seth Phipps FSSP
St John Fisher House
17 Eastern Avenue
Reading
RG1 5RU
Cheques should be made payable to FSSP England
Bank Transfer: please use reference S/CAMP23
Bank Name: Lloyds Bank
Sort Code: 30-93-04
Account number: 02027225
Account name: FSSP England
For international transfers, you may also need:
Bank Branch: Palmerston Rd Southsea
Bank Address: Ariel House, 2138 Coventry Road, Sheldon, B26 3JW
IBAN: GB09LOYD30930402027225
SWIFT code: LOYDGB21361