July 14, 2018
Click here to open this bulletin  as pdf.

15 July 2018   WEEKLY BULLETIN of ST MARY'S SHRINE

www.fssp.co.uk/warrington • 01925 635664

St Mary's Shrine, Buttermarket Street, Warrington WA1 2NS

Served by the Priestly Fraternity of St Peter by appointment of the RC Archdiocese of Liverpool

Rector: Fr Armand de Malleray, FSSP: malleray@fssp.org

Assistant: Fr Konrad Loewenstein, FSSP: padrek@libero.it

Assistant: Fr Ian Verrier, FSSP: iverrier@fssp.org

Assistant: Fr Seth Phipps, FSSP: sphipps@olgseminary.org

 

WELCOME TO ST MARY'S SHRINE!

Holy Masses: Sunday 11am & 6pm; Mon-Sat 12:10pm daily.

Confessions 30mins before every Mass every day

– including from 5:30pm before 6pm Sunday Mass

and on Saturdays 10am-11:45am during Eucharistic Adoration.

Daily Rosary 11:30am Mon-Fri, 11am Sat. Followed by the Angelus.                                                                                                                               

SUPPORT—Bank details: Account name: FSSP Warrington. Account number: 30993368. Sort Code 30-80-27                                                                       

 

Lloyds Bank, Palmerston Road Branch. Ask us for Gift Aid forms and envelopes: warrington@fssp.org. Registered Charity number 1129964

 

Safeguarding: Children, teenagers and vulnerable adults must be accompanied or supervised at all times within the Shrine. If you have concerns, please contact the Archdiocesan Safeguarding Department on 0151 522 1043 or e-mail safeguarding@rcaol.co.uk. Thank you for your awareness.

 

 Pro-life: Every last Saturday, 10:15am. Coordinator: Peter Boyle: p.boyle400@btinternet.com
This Week's Mass Intentions:
Sun 15

8th Sunday after Pentecost

11:00am

6:00pm

Thomas Corcoran RIP

Thomas Corcoran RIP

Mon 16

Feria: Mass of Our Lady of Mount Carmel

Stations of the Cross for Priests 1pm

 12:10pm

Fr John Harris

Tue 17

Feria: Mass of St Alexis

 12:10pm

Thomas Corcoran RIP

Wed 18

St Camillus de Lellis, Confessor

Mothers' Prayer Group 1pm

Thirtieth Anniversary of the Foundation

of the Priestly Fraternity of St Peter

12:10pm

Thomas Corcoran RIP

Thur 19

St Vincent de Paul, Confessor

12:10pm

Thomas Corcoran RIP

Fri 20

St Jerome Emiliani, Confessor

Stations of the Cross for Priests 1pm

12:10pm

Thomas Corcoran RIP

Sat 21

Exposition of the Blessed Sacrament

St Lawrence of Brindisi, Confessor Doctor

10:00am

12:10pm

FSSP

Thomas Corcoran RIP

 Sun 22

9th Sunday after Pentecost

11:00am

6:00pm

Thomas Corcoran RIP

Sr Veronica RIP



 

New Superior General: Congratulations to Very Rev Andrzej Komorowski, FSSP on his election as new Superior General of the FSSP for six years. 

 

This occurred last week on the feast of Sts Thomas More & John Fisher. Fr Komorowski served in England from February to August 2008. He represented the General House at the priestly ordination in Warrington last month. He is well acquainted with England, and also with Ireland where he served regularly over the past few years. Fr Komorowski was born in Poland in 1975 and was ordained in 2006 after studying at the Fraternity's seminary in Wigratzbad, Bavaria. He had served as Assistant to the Superior General since 2012, and is based at the Fraternity's headquarters in Fribourg, Switzerland. In addition to Polish, he speaks good English, French and German, the three main languages of the FSSP.
Please pray for him and his new Council in their important mission at the helm of our growing Fraternity, which will turn 30 next 18th July.
Please keep the FSSP in your prayers as delegates gather for its six-yearly General Chapter which will meet at Our Lady of Guadalupe Seminary in Nebraska, USA, from 3 to 18 July.
Legion of Mary to lead a PPC or Peregrinatio Pro Christo around St Mary's on
1st – 8th September?
A team of Legionaries (8-14 people as a guide) would come into the parish for a week. They come Saturday to Saturday and usually stay at people's homes within the parish (for this service of bed & breakfast the Legionary pays their host £60-£80).  Please contact us as soon as possible if you can provide accommodation.
The team attend the Sunday Mass, greeting people and distributing Miraculous Medals. From Sunday through to Friday the day is centred on the parish where the legionaries gather each day for a Legion meeting, attend Mass  (if there is one) and then set out in pairs to visit every home in the parish. The local school can also be visited and children given a Miraculous Medal. Legionaries visit with the people, inviting non-Catholics to consider the Catholic Church and inviting non-practicing Catholics to return to the sacraments. They leave literature and church bulletins, especially at locations where no one is home.
The approach to people is to be given gently and humbly, with Legionaries very much, 'cap in hand'; it goes without saying that the Legionary isn't there to criticise or judge. A great number of discussions take place and many barriers are broken down. Home to home visitation usually takes place between 10.30am-1pm, 2.30pm-5pm, 6.30pm-8.30pm.
LAUNCHING the PRIORY CAMPAIGN:
Dear Friends, we have three months to raise £1.5m and buy back the former Priory and St Mary's School next door (total Net Internal Area of 1,383.19 Sq m or 14,891 Sq ft.)
This is a unique opportunity to endow St Mary's with the space we urgently need: parish hall, music room, clergy offices, and classrooms. In addition, a pro-life office, a publishing company, a vestments-sewing workshop and accommodation for retreatants could be added.  
We have already £300.000 pledged. Just as we expect this project to benefit souls even at a distance from Warrington, we seek support from far and wide, not only among our local congregation. In our times of growing adversity, the Priory Campaign aims at building a strongly Catholic community.  
Please speak to your friends about this historic opportunity, and pray for generous benefactors.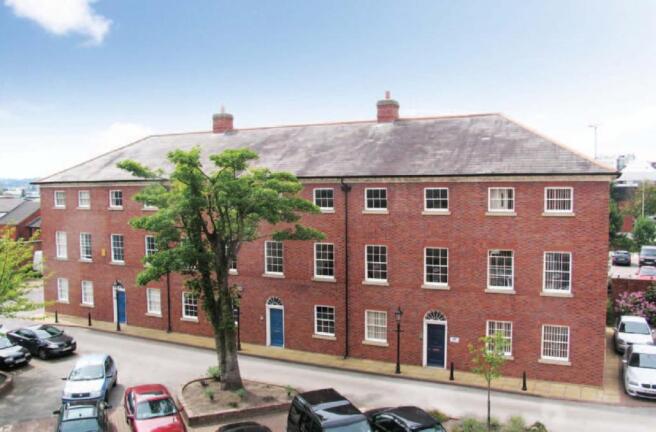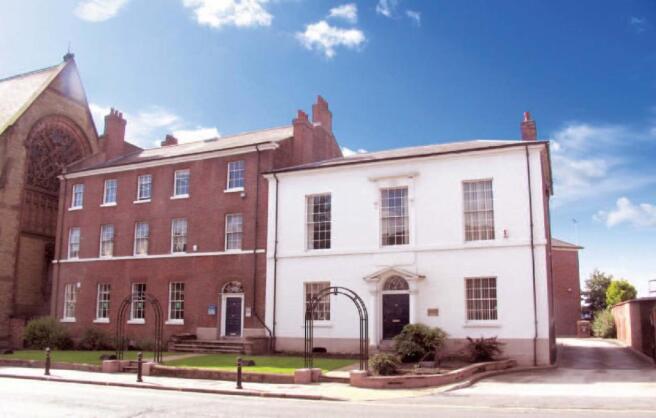 Music for this Sunday:
Mass by Casciolini;
Sicut Cervus by Palestrina;
Ave Verum by Byrd.
Watch Holy Mass at St Mary's daily on www.livemass.org. The Mass of the day can be watched for 24hrs and that of the Sunday for the entire week.
☞ Did you know? St Mary's Shrine costs £1,444 a week to run and maintain. Your generosity is greatly appreciated.
Reminder: To receive Holy Communion: to be a Catholic, in state of grace, one-hour fasting.
In the EF liturgy, Holy Communion is received kneeling (unless unable to) and always on the tongue. Thank you in advance.
Dowry Magazine online: fssp.co.uk/warrington
Youth Group: 11 attended yesterday, fo rour traditonal pizzafollowed by a talk by Fr Konrad Loewenstein, FSSP on "How to pray."
Wednesday 25th July, 7pm: Conference on Dressing with Modesty: Q & A's – following an extra 6pm Holy Mass.
Next Family Catechim Day: Thursday 19 July 1pm-3:30pm with classes by Frs Loewenstein and Phipps.