December 30, 2021
WELCOME TO OUR VISITORS THIS NEW YEAR!
Frs de Malleray, Verrier, Stewart and Deacon Evans, with Fr Jolly, thank you for your many cards, gifts and prayers for us over the past Christmas. We wish you a blessed new civil year.
---
Following the further restrictions announced by the Holy See last week, let us pray with deep faith, hope and charity for the traditional Roman liturgy to be preserved as a providential means of sanctification of souls.
This includes the welfare of the priestly and religious communities that offer it, in particular the Priestly Fraternity of St Peter whose Constitutions were definitively approved by the Holy See (cf https://www.fssp.org/en/decree-of-the-ecclesia-dei-commission-on-the-liturgical-books-of-1962/) and praised by Pope Francis through his papal nuncio on our 25th anniversary:
The Holy Father exhorts them, according to their own charism, to take an active part in the mission of the Church in the world of today, through the testimony of a holy life, a firm faith and an inventive and generous charity.
[emphases ours] (cf https://www.fssp.org/en/blessing-of-pope-francis-on-the-occasion-of-the-25th-anniversary-of-the-fssp/).
Read further on the reasons why traditional communities established by the Holy See deserve to be supported in their identity: https://rorate-caeli.blogspot.com/2021/12/important-declaration-of-superior-of.html.
We will offer Holy Mass monthly to this intention, starting on 9th January.
May the special patrons of the Priestly Fraternity of St Peter intercede for us as they have done in the past: the Blessed Virgin Mary, St Peter the Apostle and St Thomas Aquinas.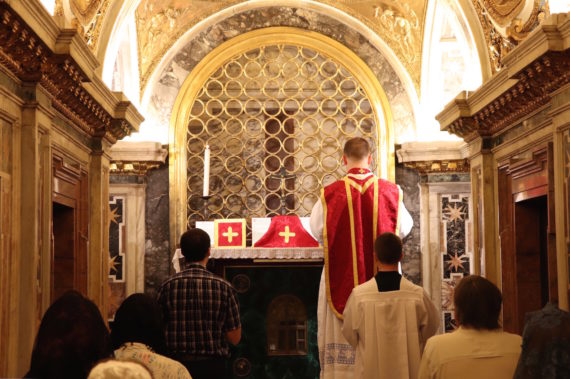 St Mary's Shrine Church Bulletin
2-16 Jan 2022 (fortnightly)
Smith Street, Warrington, Cheshire, WA1 2NS, England
Served by the Priestly Fraternity of St Peter by appointment from the RC Archdiocese of Liverpool.
01925 635664 fssp.org.uk/warrington facebook.com/fssp.england
Rector: Fr Armand de Malleray, FSSP malleray@fssp.org
Assistant: Fr Ian Verrier, FSSP (also Choir & Organ) iverrier@fssp.org
Assistant: Fr Alex Stewart, FSSP (any Mass bookings) astewart@olgseminary.org
Deacon: Rev Gwilym Evans, FSSP: evans@fssp.org
Visiting Priest: Fr Andrew Jolly
Shrine Secretary: Mrs Jane Wright: warrington@fssp.org
---
Receive this newsletter by email https://fssp.org.uk/manageprofile/index.php
---
Daily Holy Mass readings: www.divinumofficium.com/cgi-bin/missa/missa.pl
Vespers: https://www.divinumofficium.com/cgi-bin/horas/officium.pl
---
Opening Times:
Sundays: 8:30am to 7:00pm
3 Sunday Holy Masses 9:00am, 11:00am & 6:00pm;
Sung Vespers & Benediction 5:00pm; Confessions 8:30am-8:55am, 10:30am-11:00am & 5:30pm-6:00pm
Weekdays: 9:00am-7:00pm (Confessions 11:40am-12:05pm; Holy Mass 12:10pm)
Saturdays: 9:00am-7pm (Eucharistic Adoration 10:00am-12noon, with ongoing Confessions; Holy Mass 12:10pm); Sung Vespers 6:00pm
Holy Rosary Mon-Fri 11:30am; Sat 11am; Sun 4:30pm
Stations of the Cross Mon & Fri, 1:00pm
Mothers' Prayer Group: Wed 1:00pm
Priory Court Car Park reserved for Academy every Mondays and Thursdays; available ALL other days. Church car park available 7/7: please now use ALL empty spaces, including outside Presbytery & Garage.
Free 2hrs parking at ASDA across the street.
Organ practice Thu, Fri 2pm-4pm
Bookshop Unit 3 Open Sun 12:25pm-1:00pm.
---
Daily Holy Mass online with homily: on LiveMass.net > Warrington: Sun 11:00am; Mon-Sat 12:10pm, and the same on demand 24hrs after 3pm upload for weekday Masses, and over 7days for latest Sunday Mass.
---
All must dress modestly in church out of reverence for God and of respect for fellow-worshippers. Chest and limbs must be covered down to elbows and knees at least. No sportswear. Sunday best should be worn by all on Sundays and feasts: suit and tie for men and boys, dresses for ladies. Men keep their heads uncovered within church; women are encouraged to wear a scarf, hat or mantilla. Kindly switch OFF your mobile phone before you enter our church.
To receive Holy Communion: one must be a Catholic, in the state of grace, one-hour fasting at least. In the traditional liturgy, Holy Communion is received kneeling (unless unable to) and always on the tongue. Thank you in advance.
---
Safeguarding: If you have concerns about children or vulnerable adults, please contact the Archdiocesan Safeguarding Department: m.robson@rcaol.org.uk or 0151 522 1013, or speak with Clare Fraser, St Mary's Safeguarding Officer. Thank you for your awareness.
---
500 weekly visits to St Mary's Shrine Church: half on weekdays and half on Sundays.
---
Roof leaking: pray for dry weather to fix it! A raffle hamper is organised to raise funds to cover costs.
---
Thank you for helping us through the Offertory collection and standing orders. While the overall income is still far from covering the actual expenses of the Shrine, it is comforting to see how generously you respond. God bless you all.
Support St Mary's Shrine: send your donation via our Donate page: https://fssp.co.uk/donate/. Ask us for a Gift Aid form to increase your donation by 25% at no extra cost to you. Gift Aid envelopes can be obtained from our Secretariat. Standing orders are easier and quicker for us to process than cash: Lloyds Bank ;
Sort Code: 30-80-27 ; Account number: 30993368 ;
Account name: FSSP Warrington
---
Congratulations to John and FionaWestcombe onthe Baptism of their firstbornchild Alice last 21st December. John and Fiona moved near Warrington a few months ago to be part of St Mary's Shrine.
---
New Year: two separate Plenary Indulgences applicable to oneself or to a holy soul in Purgatory can be gained by praying or singing in church: 1)The hymn Te Deum (Baronius p. 96) on 31st December in thanksgiving for the year past; 2) The hymn Veni Creator (Baronius p. 712) asking graces for the year starting.
In addition to performing the work (praying one of the two hymns above), the three usual conditions apply: 1) to be in the state of grace with no attachment to sin even venial, 2) reception of Holy Communion the same day, 3) to pray for the intentions of the Sovereign Pontiff. Please note that what is meant here is not the periodical intentions of the reigning pope published by the Holy See which one is welcome to pray at any time. For an indulgence, "intentions of the Sovereign Pontiff" means: the spiritual good of the whole Church, encompassing: the liberty and exaltation of the Catholic Church and the Apostolic See, the extirpation of heresies and the conversion of all who are in error, the concord of Christian Princes and the peace and unity of all the faithful.
---
Blessing of Epiphany Water on Wed 5th Jan: bring and drop by little organ before the 12:10pm Mass plastic containers filled with water and labelled to your name (to take home after) for the Blessing to begin right after 12:10pm Mass: lasting about from 1pm to 2pm.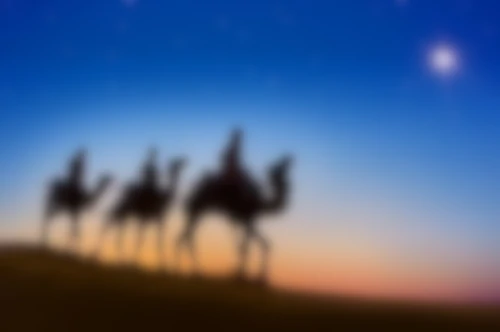 ---
English Conversation Classes: in a relaxed setting for an hour over a cup of tea, coffee and snack. Individuals, couples and families, all welcome. Introductory session on Tuesday 18th January after the 12:10pm Mass in Priory Court Unit 1.
---
FSSP Christmas CD now at bookshop: Sancta Nox.
---
Dowry Mag No51 printed copies arrived. Help your selves and share with friends. (Also online:fssp.org.uk/category/dowry/, Autumn 2021.)
---
Now 483 subscribers to St Mary's YouTube channel: Homilies for Sundays and major feasts are uploaded regularly. Visit youtube.com/channel/UC_NVY7jpDIhANiwjng1gN0w. Thank you to our LiveMass/YouTube operators.
---
Have you saved this date? Shrine Pilgrimage to York on Sat 5th February 2022. Mass at the Oratory, visit to St Margaret Clitherow's Shrine at the Shambles, Minster visit and more. Detailed schedule and cost to be announced. Info: iverrier@fssp.org.
---
Prayer list: Wendy Moss, Bill Conder, Luke Petherbridge, Greta Doyle, Dorothea Wallace, Deryck Sankey, Michael Meadows, Jean Scott, M. Hawley, Theresa Reynard, Hilda Creagan.


Sun
2
Feast of the Most Holy Name of Jesus
I
9:00am
Newly weds R&S
5pm Solemn Vespers and Benediction of the
11:00am
All St. Mary's Faithful
Blessed Sacrament
6:00pm
Pamela Bautista RIP
Mon
3
Feria, Votive Mass of the Holy Trinity
IV
12:10pm
Audrey and Family
Tue
4
Feria, Daily Mass of the Dead
IV
12:10pm
Holy Souls
Wed
5
Feria, Votive Mass of Sts. Peter and Paul
IV
12:10pm
Alan O'Connor
Men's Group 7:45pm
7:00 pm
All St. Mary's Penitents
Thur
6
Feast of the Epiphany of the Lord
I
12:10pm
FSSP Seminarians
Fri
7
Feria, Votive Mass of the Holy Ghost
IV
12:10pm
Renata
Votive Mass of the Sacred Heart
7:00pm
Men of St Mary's
Sat
8
Saturday of Our Lady Adoration & Confessions 10:00am-12noon Solemn Vespers 6:00pm
IV
12:00pm
Greta Doyle
Sun
9
Feast of the Holy Family
II
9:00am
Mr & Mrs O'Leary
5pm Solemn Vespers and Benediction of the
11:00am
Preservation Latin Mass/FSSP
Blessed Sacrament
6:00pm
Carmen Palmer
Mon
10
Feria, Daily Mass of the Dead
IV
12:10pm
Olber Bautista RIP
Tue
11
Feria, Votive Mass of Thanksgiving (n.29)
IV
12:10pm
Mass of Thanksgiving
Wed
12
Feria, Daily Mass of the Dead
Men's Group 7:45pm
IV
12:10pm 7:00pm
Joyce Washby RIP Celebrant's intention
Thur
13
Commemoration of Baptism of Our Lord
II
12:10pm
Molyneux Family members
Fri
14
St. Kentigern, Bishop, Confessor
II
12:10pm
Colin Jones
Sat
15
St. Paul the Hermit Adoration & Confessions 10:00am-12noon Solemn Vespers 6:00pm
III
12:10pm
Joseph King
Sun
16
II Sunday after the Epiphany
II
9:00am
John & Anne Norris
5pm Solemn Vespers and Benediction of the
11:00am
All St. Mary's Faithful
Blessed Sacrament
6:00pm
Joshua & Samantha Langley